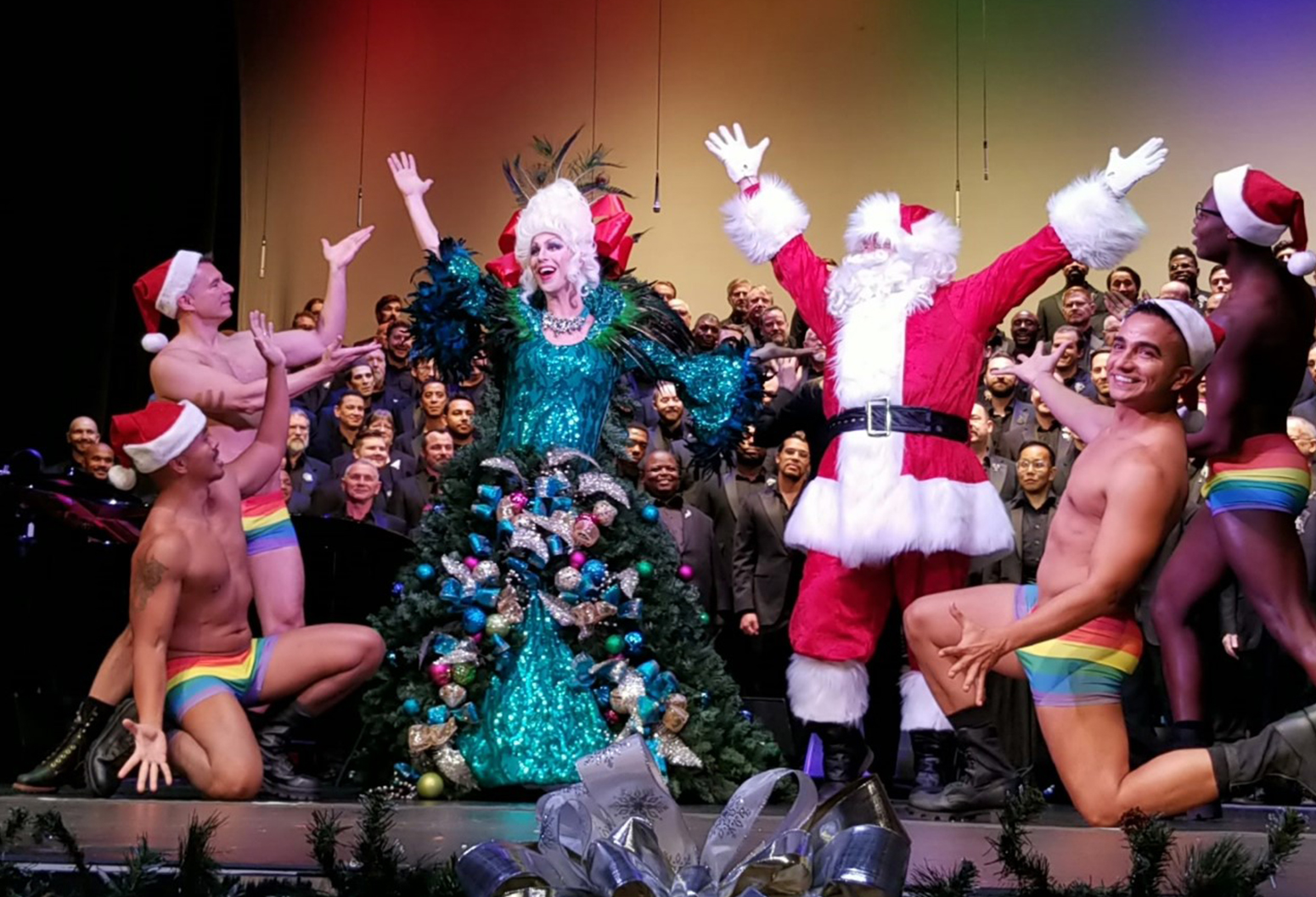 Rave reviews for The Holiday Show
GMCW closed 2019 with another show-stopping edition of The Holiday Show.
Critic Liz Ruth-Brinegar from MD Theatre Guide was there on opening night and gave the show a rave review saying The Holiday Show "is an exemplary display of the top-notch skill and artistry."
Ms. Ruth-Brinegar also writes "It is evident that the chorus has worked hard to not only regroup but to push themselves harder than ever before with this year's tightly packaged and crisply executed Holiday Show, and the ongoing raucous cheers from the audience after many numbers were evidence of the success of their efforts."
She also writes, "The first and best detail that I noticed was how cohesive the concert was. From beginning to end, each number flowed into the next and complemented one another in musical styles. Rather than a jumble of random musical styles and selections, the chorus clearly approached this year's concert as a team effort, with every smaller ensemble's pieces fitting into the larger whole of the overall experience."
To read the full review, click HERE.
And critic Jim Pearson from DC Metro Theater Arts gave a rave review of the show, calling the show, "…a wondrous special memory for this holiday season."
Among Mr. Pearson's many compliments about the show he wrote, "Each song creates its own mood through voice, action, and movement. Dance solos and group numbers are all exquisitely choreographed and executed, drawing upon a broad vocabulary of time, place, and culture."
"The Holiday Show features a tiramisu of Christmas standards, fresh songs, and irreverent takes and twists on audience favorites from the past and present. The GMCW and their guests will start your holidays with a mix of intimacy, power, delicacy, and grace – and balloons!"
To read the full review, click HERE.