GMCW is celebrating 40 years
But we're not over the hill! We're celebrating virtually, with new digital recordings and archival footage from over the years that would make your Beta videotapes jealous. Join us for a celebration of 40 years of raising our voices and a toast to many more years to come.
GMCW Turns 40
Streaming June 5, 2021 through June 20, 2021
Songs include "From Now On" (from The Greatest Showman,) "Rise Up," "Make Them Hear You" (from Ragtime,) "Truly Brave," and our brand new anthem written especially for GMCW for our 40th Anniversary "Harmony's Never Too Late!" We'll have musical highlights from over the years, some of our favorite moments, and much more as we celebrate 40 years of raising our voice for equality for all.
Event will be ASL interpreted
After placing your ticket order, you will receive an email with a link to watch the concert at your convenience during that period. One ticket allows viewing on one device.
Program length: 90 minutes
Video can be viewed more than once on the same device for 72 hours after the first viewing.
COMPLIMENTARY TICKETS
Complimentary tickets are available for schools, LGBTQ+ student groups and youth-based nonprofits, first responders, front line workers, and those with financial hardships. Please contact us at tickets@gmcw.org for more information.
COVID-19 Update
The COVID-19 pandemic has changed the landscape for all performing arts groups. We cannot gather in person to perform as we would normally do. But we remain committed to connecting with you, our audiences, as often as we can, bearing in mind that everyone's safety is of upmost importance. For our 2020-2021 Season, we will continue to raise our voice. We'll just be doing it in a slightly different way.
Our first priority must always be the health, safety, and well-being of our GMCW family. We appreciate your flexibility in these challenging times as we navigate the ongoing information we are receiving from the government.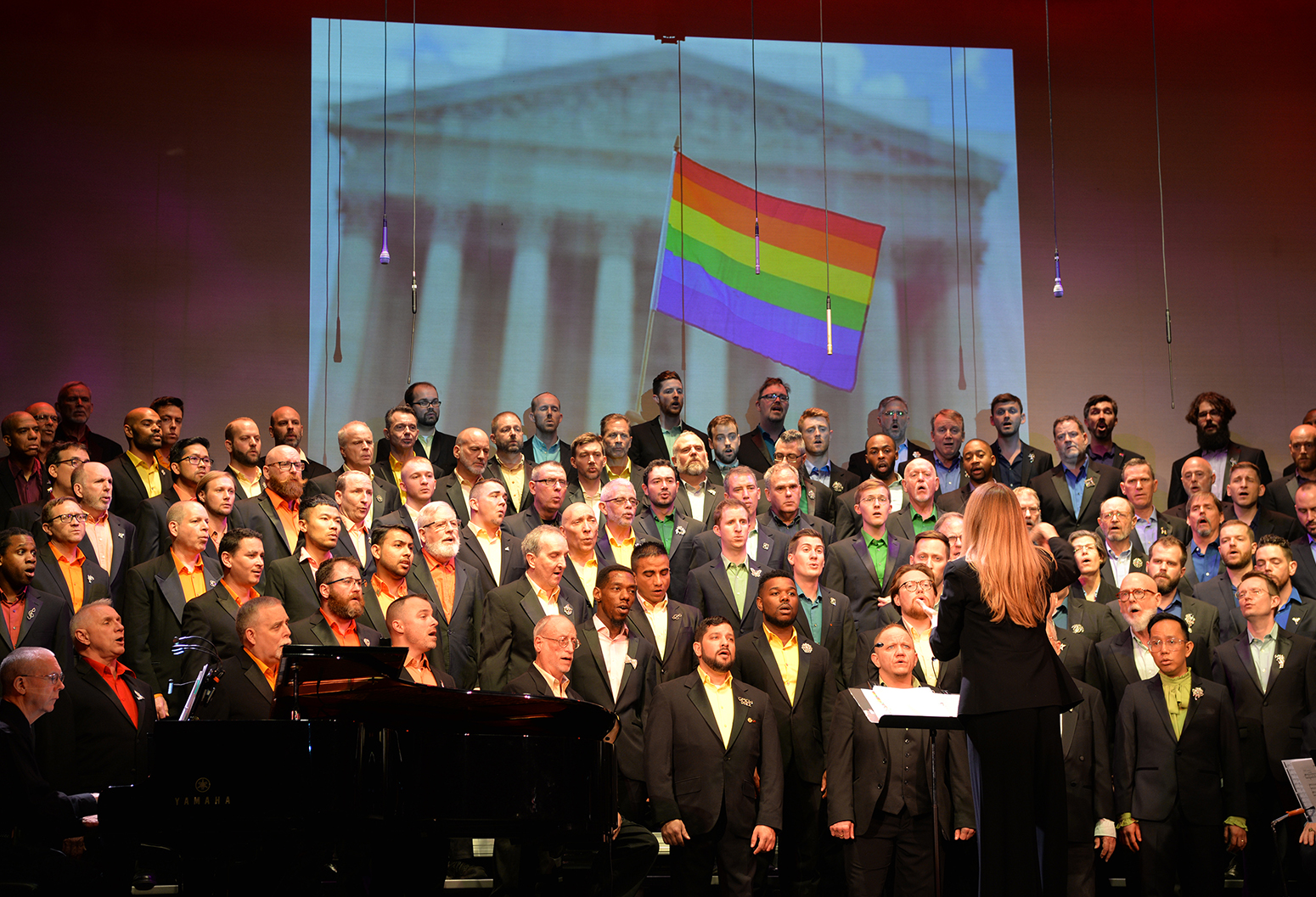 People are talking about us
DC Metro Theater Arts review
Click HERE
Washington Post 40th anniversary article
Click HERE
MD Theatre Guide review
Click HERE
Metro Weekly 40th anniversary article
Click HERE
Washington Blade 40th anniversary article
Click HERE
District Fray 40th anniversary article
Click HERE
Washington Post "Dream Day with Thea Kano"
Click HERE