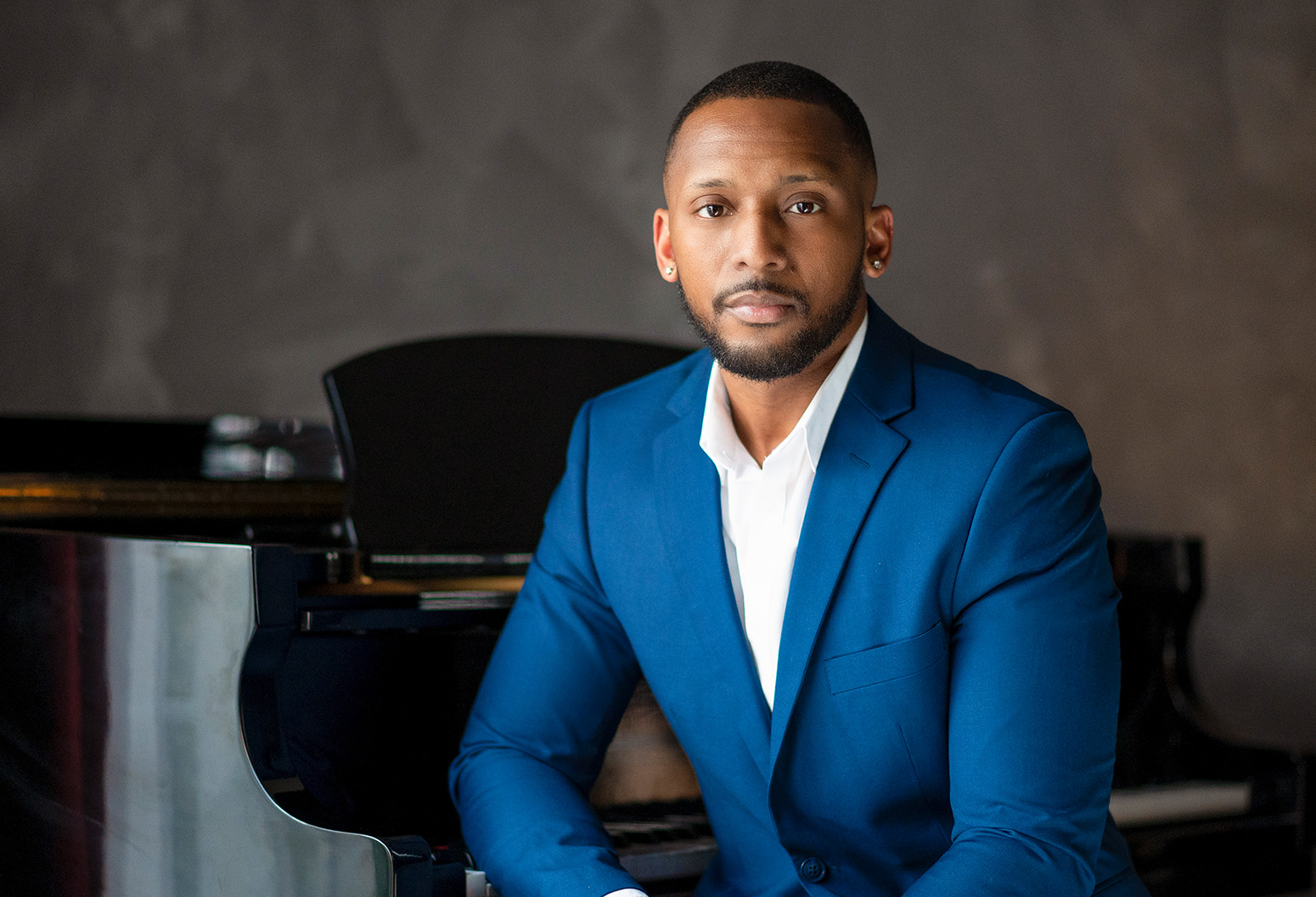 Ronté Pierce joins GMCW as Seasons of Love Director
We are thrilled to announce that Ronté Pierce has joined the GMCW staff as the new director of the Seasons of Love ensemble.
Ronté Pierce joined GMCW as a singing member in September of 2022. He brings over 33 years of singing, performing, and directing experience with faith-based, community, academic, and choral vocal ensembles; as well as experience with musical theater and opera to his position as the director of the Seasons of Love ensemble.
Ronté's musical journey began in Durham, NC, where he participated in the children's choir of his childhood church. It was there that his love of singing and directing gospel music was cultivated and he eventually started a successful singing group, served as a worship leader, and directed three choirs at his home church.
Ronté's musical experiences with his childhood church inspired him to study voice at North Carolina Central University (NCCU) in Durham, NC. He was a member of the NCCU Concert Choir, NCCU Touring Choir, NCCU Vocal Jazz Ensemble, and NCCU Opera Workshop. Upon receiving a Bachelor of Arts in Music (2006), he eventually began a teaching career with the hopes of inspiring others to express themselves with the power of music.
Ronté currently serves as one of three music teachers at Jackson-Reed High School in Washington, DC where he directs a successful choir program. He believes that the best teachers are those who continue to engage in the learning process, which has led him to pursue and receive a Master of Music degree from Boston University (2012) and an Education Specialist degree from Grand Canyon University (2021).
Please join us in welcoming Ronté to the GMCW family!