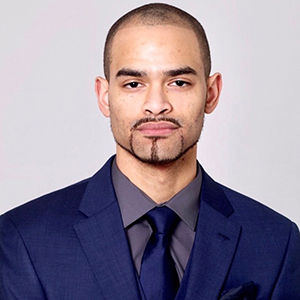 Joshua Sommerville
ASSISTANT CONDUCTOR/SEASONS OF LOVE DIRECTOR
A native of Gaithersburg, MD, Joshua is a singer, pianist, music director, and composer who graduated from Towson University with a Bachelor of Science in Music. Joshua started his music journey at the age of 5 cultivating his skills at the piano. He began a professional career as a musician/choir director/singer at the age of 14.
Throughout his musical journey, he has had the privilege of working with giants like the late Dr. Walter Turnbull (Director of the Harlem Boys Choir), Dr. Ysaye Barnwell (Grammy Award-winning Sweet Honey in the Rock), Stanley Thurston, Bill Colosimo, Dr. Karen Kennedy, Dr. Joyce Garrett, Patrick Lundy, Richard Odom, Dr. Stephen Holmes, Dr. Marco Merrick, Twinkie Clark, and many more.
He founded three semi-professional groups: His W.I.L. Community Choir, Unique Sounds of Love, and To Be Continued Youth Choir. Each group has been recognized and admired for their ability to sing multiple genres of music as well as their enticing stage presence. He also created the acclaimed workshop, How Much Do You Love It?, which brings awareness, acceptance, and love to one's self, others, and the unknown. His workshop has traveled to Bermuda, Italy, Guatemala, Germany, and Africa.
Joshua is the Minister of Music at Hall United Methodist Church of Glen Burnie. He also tours as music director for the world-renowned choreographer Rennie Harris, and actively music directs productions within the private and public school systems. He joined the Gay Men's Chorus of Washington, DC as Assistant Conductor in December 2019, and is excited to also conduct our vocal ensemble, Seasons of Love.
He / him / his